"

"I relate to so many of the songs...they seem to be like part of me and make everything feel ok. I don't know how or why but that's what happens when I listen to them. We need this now. I love you guys."" - Audience Member
— Humboldt FolkLife Festival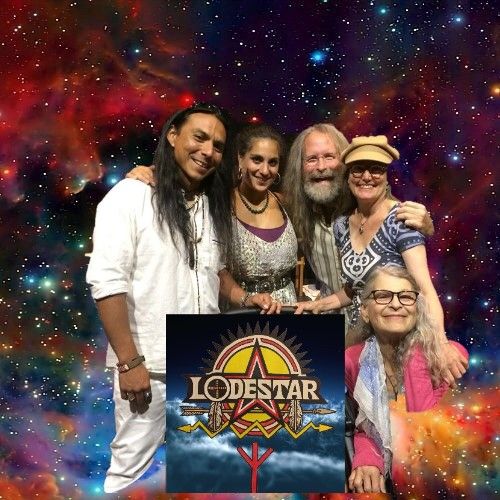 Cosmic Folk-Grass 
GoodShield Aguilar: multi-instruments, vocals. Recording Injuneer
Caterina Delaisla: piano, vocals
Rob Diggins: violin and a handmade synth-violin he named "Synthia"
Jolie Einem: bass
Linda Faye Carson: singer-songwriter, guitar
LodeStar 
SHORT BIO 
Collaborating for over a decade, Singer Song-writers Linda Faye Carson & GoodShield Aguilar are the creative core of  Humboldt County's LodeStar. 
Call it Cosmic Folk-Grass; LodeStar's original songs are pulled from a rich tapestry of life experiences and musical influences. An eclectic mix of talented bandmembers, help keep LodeStar's music fresh and ever evolving. 
Songs with intention. good medicine 
and stories for courage & comfort. 
Organic Home-Grown Music, Naturally Good For You!!